Chai by Mira BIG CHRISTMAS HAMPER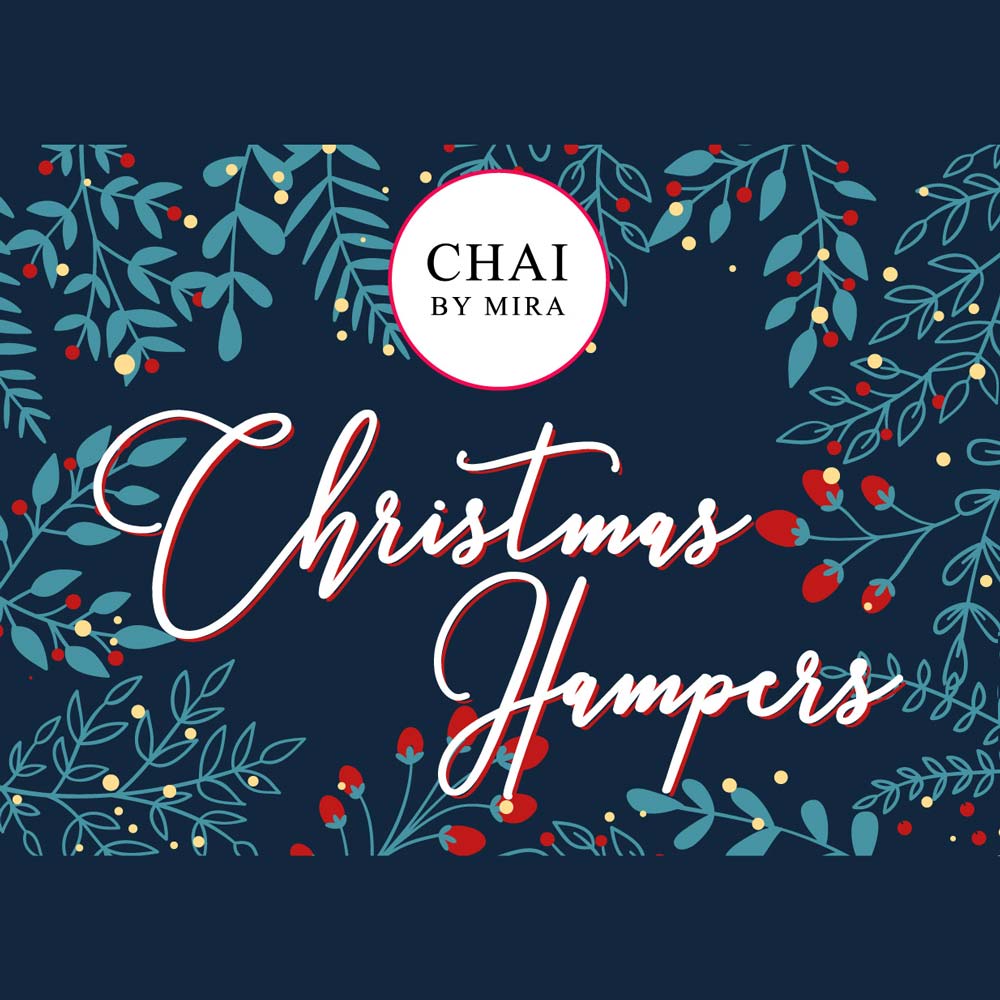 We offer free shipping to all UK destinations by Royal Mail 2nd Class.
International delivery: we have a placeholder £20 shipping charge. However, we may be in touch after purchase with an updated shipping cost.
Customer Reviews
The best chai in London and beyond ;)
I am a huge fan of this delicious chai, the original especially is great with hot milk or I like to add a sprinkle to porridge and my regular tea for a lovely flavour and warming spices are great for digestion. Mira is a genius at blending just the right amounts of ingredients for a truly unique and comforting blend.
So comforting
Love this chai so much. Have gifted it to a few friends and they loved it too. Very high quality blend and ingredients and it is like a hug in a cup for me.
Subscribe
Join the miramanek.com newsletter and be the first to hear about new chai offers, Mira's recipes, healthy lifestyle tips and events.