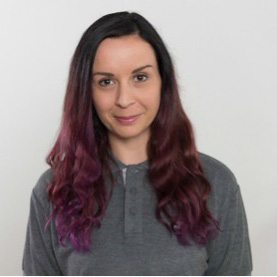 From a young age I trained as a dancer so physio treatments and massage have been a mainstay of my life, but it was Sports Massage that drew me in as something I was passionate to learn. It has also bought me back to my roots and I now work with the English National Ballet as well as treating day-to-day niggles and injuries. I also teach Pilates as a great rehabilitation tool, as you can see on my insta @rlsportstherapy I try to make things accessible and show how to adapt for back problems etc. My aim is to show what you can do to make your body feel better, no matter what your challenges may be.
What's your morning routine?
My morning routine differs as my timetable varies depending on bookings during the week, but always involves an almond milk latte. I then eat for the first time around 11am as I try to fast for 14-16 hours a day to give my gut proper rest.
3 favourite Springtime rituals?
Springtime rituals are cleaning, cleaning and cleaning! I am a very tidy person anyway but the sun shining though a grubby window just won't do. I like to evaluate my "stuff" regularly and make sure I'm not hanging on to excessive belongings so a good clear out and a clean always feels good!
What was journey to acupuncture?
After an inspirational treatment in 2006 I just had to learn Sports Massage. I hadn't had a proper deep-tissue, full-body treatment before and that night I slept deeply for 14 hours! So I found a comprehensive course and signed up, all my training was done while I was still working full time so it was a busy year! I loved the intensive study on anatomy with doing Sports massage, I really feel like I can get to the root of things and see how the entire body can be effected by any issues. It can be painful at times but the change you see is remarkable.
What inspires you to heal?
As I suffer from scoliosis and other back issues I feel a real empathy for people in pain and love to be able to make a difference. I think understanding how it feels is comforting to others and sharing my own journey with chronic pain can be helpful too. Sometimes just really hearing someones' frustrations when the body is limited can be a powerful healing tool.
What's your chaibymira go to?
My go to is an almond milk flat white and the saffron cheesecake slice is the most yummy thing in my week!
Ruth works at Triyoga Soho on Thursday afternoons – booking via: triyoga.co.uk