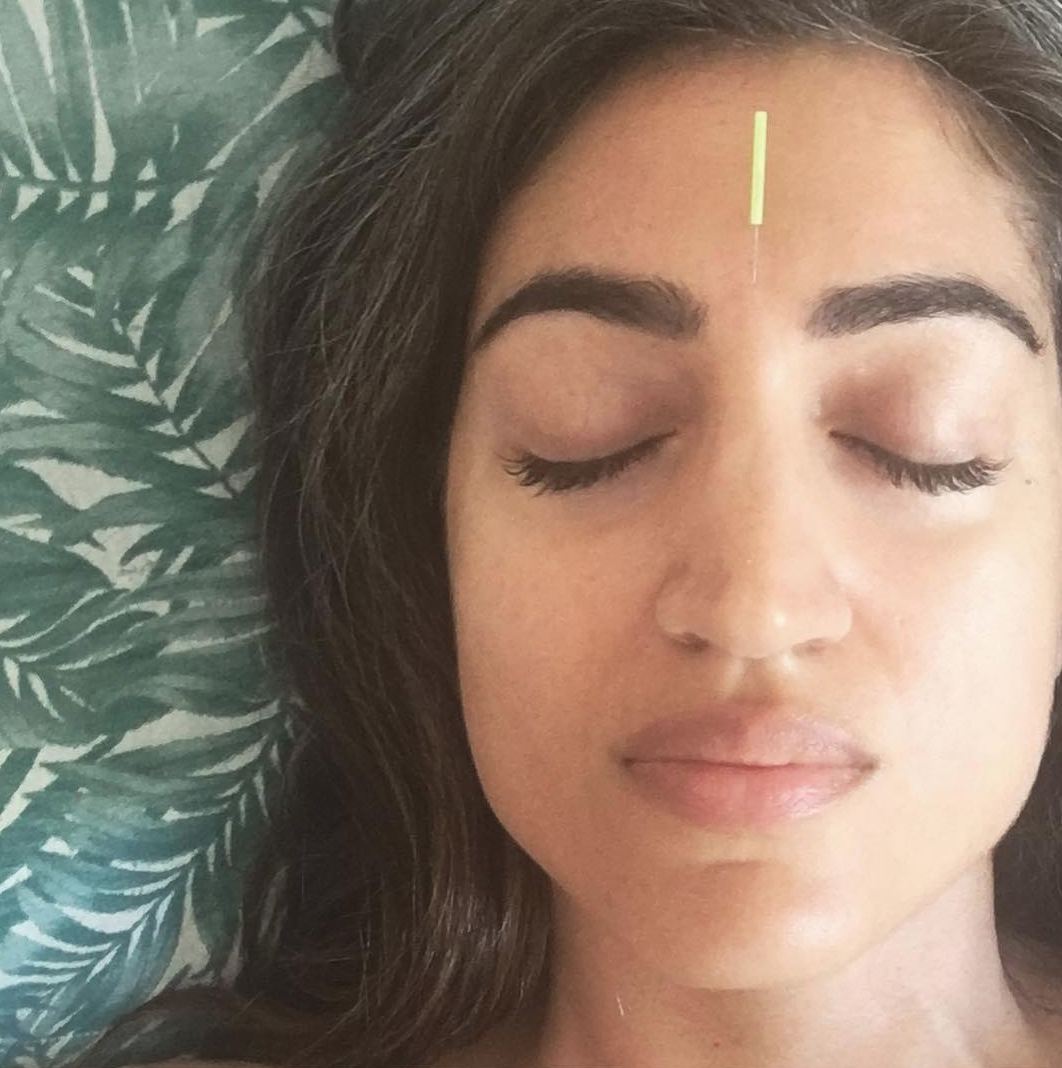 Triyoga is my London base and it's the perfect venue for my intuitive and holistic fusion of acupuncture, massage, energy healing and lifestyle guidance.
What's your morning routine?
Hydration first …. my parents always made warming infusions of cinnamon and clove in the winter so that's a favourite still for me in the colder months. In warmer months it's a green powder such as Kiki health's Living Superfood.
Followed by a journal check in and some morning stretching and meditation. It's also when I will make time for some facial self care with my rose quartz Gua Sha massage stone to enliven my face and get my glow on.
3 favourite Springtime rituals?
As we emerge from the depths of Winter, Spring awakens and stirs the Qi in our bodies so this is a good time for a gentle detox. I like to do this with daily Foot soaks which are an effective way to perk up the system. I add Epsom salts for their detoxing properties.
Juniper and lemon oil are cleaning an invigorating so I add those to a base oil for some body massage after dry skin brushing to shed my winter skin.
Nettles! I love foraging for seasonal plants and berries and spring is the time the humble nettle starts blooming. It's a cleansing herb and iron rich so its perfect for detoxing season. I make chlorophyll rich brews from the leaves and drink as tea or as a base for soups…
What was journey to acupuncture?
After studying at art college after school, I became disillusioned with the 90's art scene and first came across shiatsu massage while suffering from neck strain from hauling my art portfolio around and bending over painting for hours. This led onto my studying shiatsu and a deepening Interest in Traditional Chinese Medicine….
What inspires you to heal?
I am inspired to find balance between western and eastern medicine and curate the most appropriate healing pathways for my clients.
I'm also passionate about how important it is to have support during transitional life events such as bereavement, career or relationship changes and for ongoing spiritual practice.
What's your @chaibymira go to?
For all round nourishment self care I swear by the banana bread with miso salted caramel…. gluten and sugar free, it's a sensational treat minus the sugar come down.
I also love the peppermint/ orange cacao infusions, the peppermint/orange oil is zingy and reviving.. perfect hydration boost before i start my afternoon clinic.
Maria works from Triyoga Shoreditch on Tuesday, Triyoga Soho on Wednesday and Triyoga camden on Thursdays. You can book through triyoga.com/