THE BEST CHAI SPICE YOU'LL EVER TRY!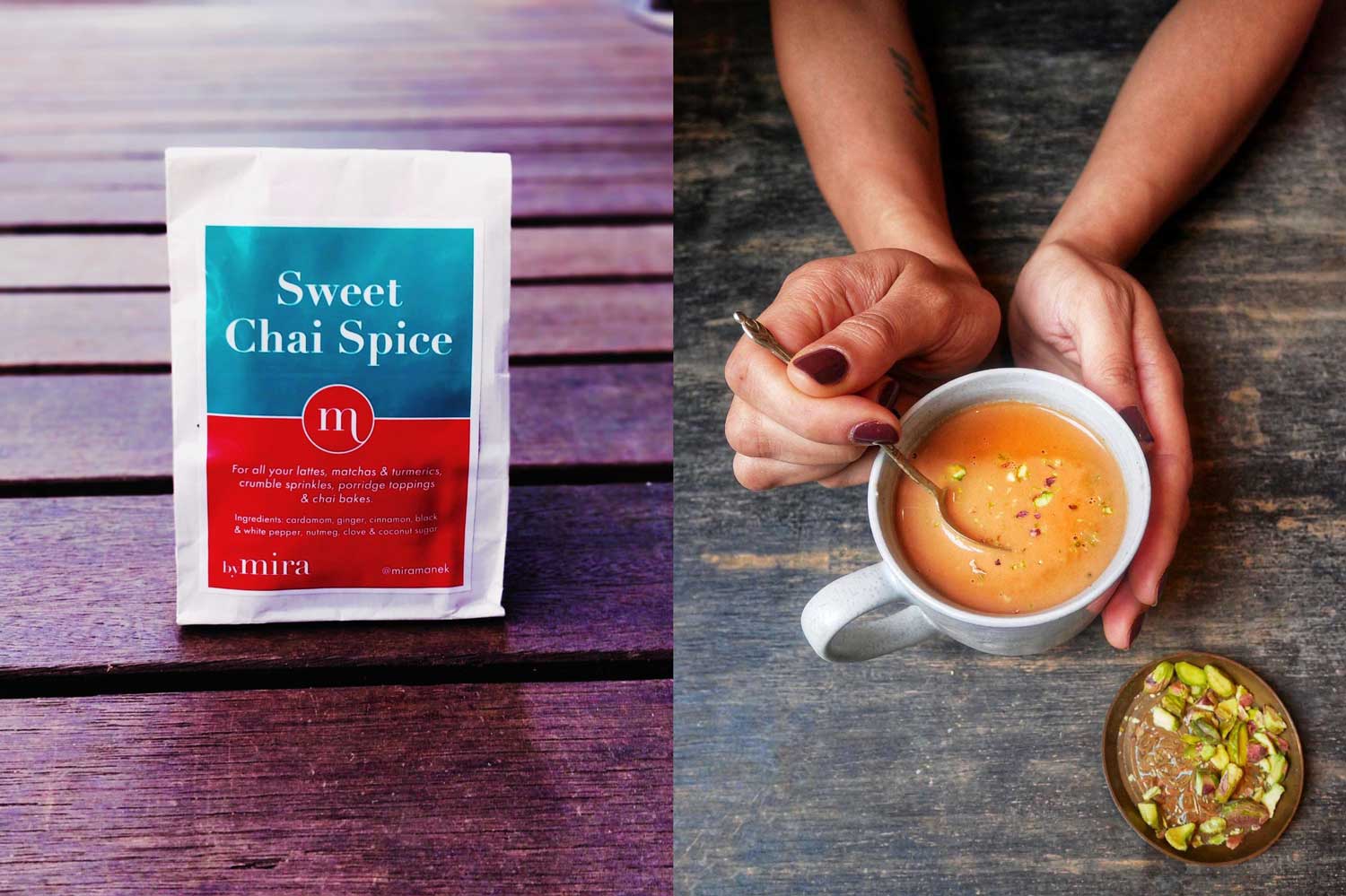 Ingredients: Cardamom, Ginger, Cinnamon, Nutmeg, Clove, White pepper & Black pepper, Coconut sugar.
150g pack - minimum 3 packs per order £24 + £5 postage packaging.
500g pack - £24 + £5 postage packaging.
1kg pack - £46 + £5 postage packaging.
This chai spice mix (no caffeine) is used at Chai by Mira, Mira's café in Kingly Court, to make chai latte, rose chai, turmeric chai, cocoa chai and dirty chai (or masala coffee, as we call it)
It is also used by various cafes to make chai, as well as iced chai
Simply stir a spoonful of the chai spice mix into any milk of choice – flavours and spices can be added as above
A 150g pack of chai makes around 15 cups of chai
1 mug of chai requires 10gms/ 1 tablespoon of chai
Subscribe
Join the newsletter to hear about Mira's upcoming events, healthy lifestyle and Ayurveda tips and new recipes.